Bund Lining
(including repair of leaking joints and cracks in bunds)
Sealing of walls and floors of existing secondary containment bunded areas – improving containment of spillages & better environmental protection.
The importance of Secondary or Bunded Containment Areas
We are all aware of the importance of correctly storing bulk stocks of liquids that could contaminate the local environment in the event of accidental spillage.
Although many bulk storage tanks/vessels are located within a secondary bund containment area, it has been brought to our attention that in some cases the catchment area, although temporarily able to contain a spillage in the event of an accident, has not been constructed with materials that are fully impervious to the chemicals or products being stored.
It is not always sufficient to simply have a wall around the area.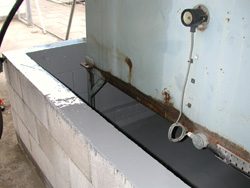 We have frequent seen that many of these walls, often the cement block walls or breeze block walls are either porous or over the years have developed cracks and are no longer capable of containing liquids.
This does not mean that the wall has to be replaced, a bund lining will seal the wall, the interface between wall and floor and where required the floor or the bund as well
Without it being sealed and made impervious, it means that a risk to the environment still exists even if the spillage is dealt with immediately.
It is essential that all liquid materials are stored correctly and safely and that if an accidental spillage of potentially aggressive or harmful chemicals occurs, that they are completely contained in a high integrity catchment area for subsequent recovery with the minimum of escape or loss.
Taking effective measures to mitigate risk is additionally important so as to comply with the Control of Major Accident Hazard (COMAH) regulations and to avoid prosecution by the Environment Agency and other statutory bodies in the event of failure to comply with COMAH.
We offer a comprehensive lining service for secondary containment & bunded areas in both straightforward complex situations.

Examples of secondary containment bunds & bunded areas suitable for lining include:
Heating Oil and Heavy Oils
Diesel Fuel Tank Bunds
Petroleum Fuel Tank Bunds
Chemical Process and Storage Bunds
Types of bunds that can be treated include:
Concrete substrate
Brick substrate
New construction bunds
Existing bunds in poor condition
Existing bund walls made from:
Cement Blocks
Breeze Blocks
Brick
Reinforced Concrete
Secondary Containment Bund – Bulk Storage of Boiler Heating Oil for
Hastings Academies Trust in East Sussex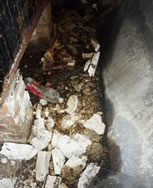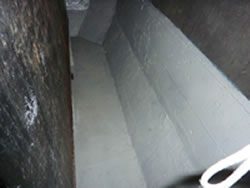 Bund lining for fire extinguishing additive storage tank
(equally, this could also have been an oil storage tank too)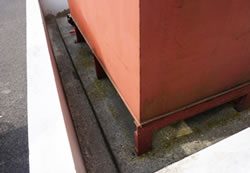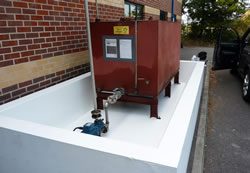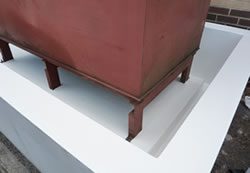 We have a wide range of chemical resistant and flexible lining materials including lining materials that are UV light stable, easy clean, anti-slip, and even a range of ultra-fast hardening materials that are completely flexible and elastomeric for treating areas that are located on unstable surfaces such as loose shale and which can be walked upon within minutes following application.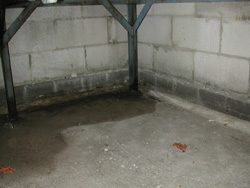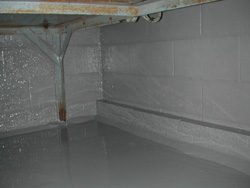 Our common aim is to help to prevent the loss of potentially very valuable assets and product materials and to lower the risk of polluting the environment.
This will minimize recovery and clean-up costs whilst protecting your employee's health and your business's reputation.
Equally, a secure bund may mean that the spilled material can be reutilized and may avoid the need for the disposal of otherwise contaminated material.
The alternative financial cost and reputational damage caused by a mismanaged spillage could be very significant.
Transformation from a leaking concrete structure