Marine and Maritime
Our chemical resistant, moisture and surface tolerant tank lining systems are perfect for a wide variety of marine and maritime applications and some of which can be applied underwater.
This reduces your back-to-service time and saves money on dock fees and preparation time. The smooth finish reduces the risk of MIC (Microbiological Induced Corrosion) and SRB (Sulphate Reducing Bacteria). Corrosion is resistant to harsh environments.
All our team members are confined space trained and we provide all our own safety equipment. Suitable for all ferrous and non-ferrous substrates.
Click the link below for information about
Narrowboat Rhiannon: Water Tank Lining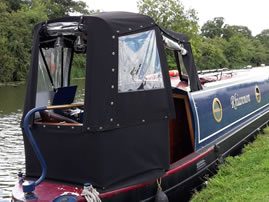 Suitable for tanks constructed from:
Fibreglass
Carbon steel (mild steel)
Stainless steel
The lining materials are suitable for and often used for the following:
Black water tanks
Chemical tanks
Diesel fuel tanks
Drinking water tanks
Fresh water tanks
Grey water tanks
Heavy oil tanks
Hot water tanks
These tank lining systems offer a cost-effective solution. Return to service time is greatly reduced and avoids costly replacement of existing tanks. We supply a full lining application and inspection testing service and/or the sale of materials.
Frequent Questions and Answers:
1. Is your tank lining system suitable for cold water tanks?
a. Yes
2. Are your materials suitable for lining fuel tanks?
a. Yes
3. Does the tank have to be removed (from the boat or building) to carry out the lining process?
a. No. Our materials are designed to be used in confined spaces without special equipment.
4. Does the boat have to be lifted from the water to carry out the tank lining work?
a. No. Our materials are designed for use in damp conditions.
5. Is this something I can do myself or do I have to get a specialist in?
a. It does require some practical and technical ability to do this and it does need to be carried out by a competent person. However with the aid of our detailed instructions/ guide notes, which are based on our own extensive experience and years of training people, many people are successfully doing this now and we do provide excellent free technical support via a phone call or, for a small fee to cover our expenses and time, a site visit if required.
6. How long does it take to line a water tank?
a. Usually between 2 and 3 consecutive days
7. Smells: Are there strong smells when working with the resin tank lining materials?
a. No – All the materials that we supply and use are low odor and solvent free and designed for use in confined spaces. See instruction/guide notes for more details.
8. Our tank had once been painted with bitumen. Are your materials suitable for this and will the bitumen bleed through your material?
a. Yes the material is most definitely suitable and is recommended for the lining of tanks that have had a previous bitumen lining. It should be noted that bitumen is no longer approved or allowed for use as a lining for potable water tanks. Our materials are completely solvent free and will lock any remaining bitumen in place and stop any bitumen bleed through.
9. Food & Drink: Are the tank lining materials suitable for food and drink contact us?
a. Yes.
10. Aggressive chemical applications: Are the tank lining materials suitable for aggressive chemical environments such as lining black water tanks and bunded containment areas?
a. Yes. Contact us for details.