Narrowboat: Water Tank Lining
The owner of the narrowboat Silk Dream contacted us for technical advice and for the supply of materials for the lining of a corroded – rusty steel drinking water tank on his narrowboat.
The Client
Ideally, our client wanted to be able to carry out the work himself.
---
Challenges
The narrowboat had an integrated water tank was built into the structure of the narrowboat and could not be removed.
The narrowboat was likely to remain in the water whilst the work was carried out so the surface of the steel would be both cold and potentially damp.
The tank was previous un-lined and had a considerable amount of corrosion in it.
There was limited space to work in.
The owner of the narrowboat wanted to carry out the work himself.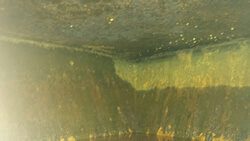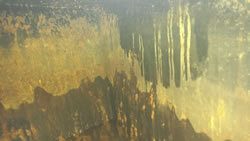 ---
Solution
This is a system that we have provided many narrowboat and barge owners with in the past.
Our specification for this project was the supply of materials that included an anti-corrosion surface and damp tolerant resin primer coat and a damp surface tolerant drinking water approved top coat.
The materials were both based on epoxy resin technology and had the advantages of being:
Solvent-free.
Low odour.
Easy to apply with just using basic equipment.
High anti-corrosion properties
Glass flake reinforced technology top coat to create an impenetrable surface.
Drinking water approved.
Designed for use in confined spaces.
Long-lasting and durable.
We provided technical advice for the surface preparation as well as the mixing and application of the materials.
With correct surface preparation, this system will give many years of maintenance-free use.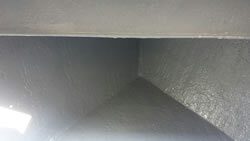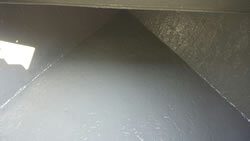 Narrowboat Water Tank Lining – After Treatment
---
The Results
Our solution will provide the users of this narrowboat with many years of maintenance-free sweet tasting water from this water tank.
Follows is a quote from the owner of the Silk Dream.
"Hi Peter.
Sorry, it's taken me so long to reply, I promised you some photos of my narrowboat (Silk Dream) integrated water tank. I have attached some before and after. The product was great to use and easy to get right mix thanks to the weight chart provided. I now have lovely taste free clean water and have had it for the last few months.
Thanks for your help and advice.
Nick Taylor."