Powergen: Steam Condensate Return Tank Lining
PowerGen instructed us to re-line a steam condensate return tank, as a previously installed lining had failed.
The Client
As the tank was quite large, measuring approximately 10m high by 6m diameter, our client required a long-term solution.
---
Challenges
The surface of the original internal lining was completely covered in blisters.
Due to the height of the tank, a full birdcage scaffolding was required to access all areas to be treated.
As the work was carried out during cold and wet weather conditions, dehumidifiers were required to ensure all surfaces were applied in the best possible conditions.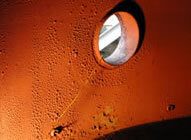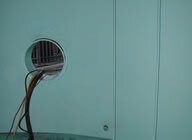 Image 1: Entrance of the tank prior to the start of our work.
Image 2: Mainway entrance after completion of our work.
---
Solution
We selected a vinyl ester based system with glass flake reinforcement for this project. These materials have a proven track record for elevated temperature tolerance, and chemical resistance and are suitable for use in aggressive tank lining environments. We had a complete birdcage scaffold installed within the tank to provide access to all areas requiring treatment, including the ceiling and all accessible flanges and nozzles.
We used a medium-grade grit blast abrasive to remove the old lining, clean the steel and provide the correct mechanical key on to apply the new lining system. Following the abrasive cleaning of the surface, the new lining was applied in three coating applications; a primer coat, an intermediate coat and a top coat. Each coat was applied in different colours to aid identification and ensure the correct wet film coverage was achieved. As the use of dehumidifiers significantly extends the working life of new linings inside large tanks, we used them to maintain a dry environment and mitigate any secondary corrosion of the prepared surface until the new lining was applied. On completion of the work, the new lining was tested for microporosity and dry film thickness. The average dry film thickness of the new lining was 1,500 microns.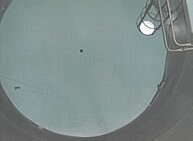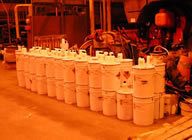 Image 1: Upper walls and roof section of the tank after completion of our work.
Image 2: Some of the 1,500 kg of materials used for the lining of this tank.
---
The Results
The work was completed on time and within budget. The new lining ought to extend the practical working life of the tank for many years, at a fraction of the cost of replacing the tank.