Apartment Building in Bournemouth: Water Tank Lining
A privately owned apartment block located in the centre of Bournemouth required two galvanised cold water tanks situated in the roof space to be relined.
The Client
Each tank holds approximately 9,000 litres of water and required a potable water tank lining system to comply with current water legislation and improve maintenance.
---
Challenges
As a residential property, an uninterrupted water supply was required at all times.
To accommodate this requirement, the work was carried out over two separate site visits.
The tanks, constructed of riveted heavy galvanised steel plates, are likely to be the original tanks installed during the 1930s.
The floors displayed advanced stages of corrosion and very deep pitting.
Four holes developed in the floor during surface preparation and the removal of rust scale.
---
Solution
We used our specially developed surface tolerant glass flake reinforced epoxy resin tank lining system that has been approved for water and food contact. The tanks were prepared by a local heat engineering contractor who also reconfigured the pipework within the tank room.
The walls were generally in reasonable condition but the holes in the floor required more attention, as it was being held together by rust! To repair the holes we applied a special resin mortar and embedded metal plates into the resin, which were coated with the tank lining system and fibreglass.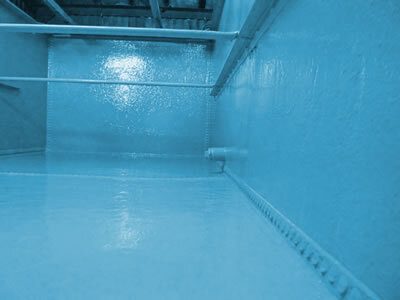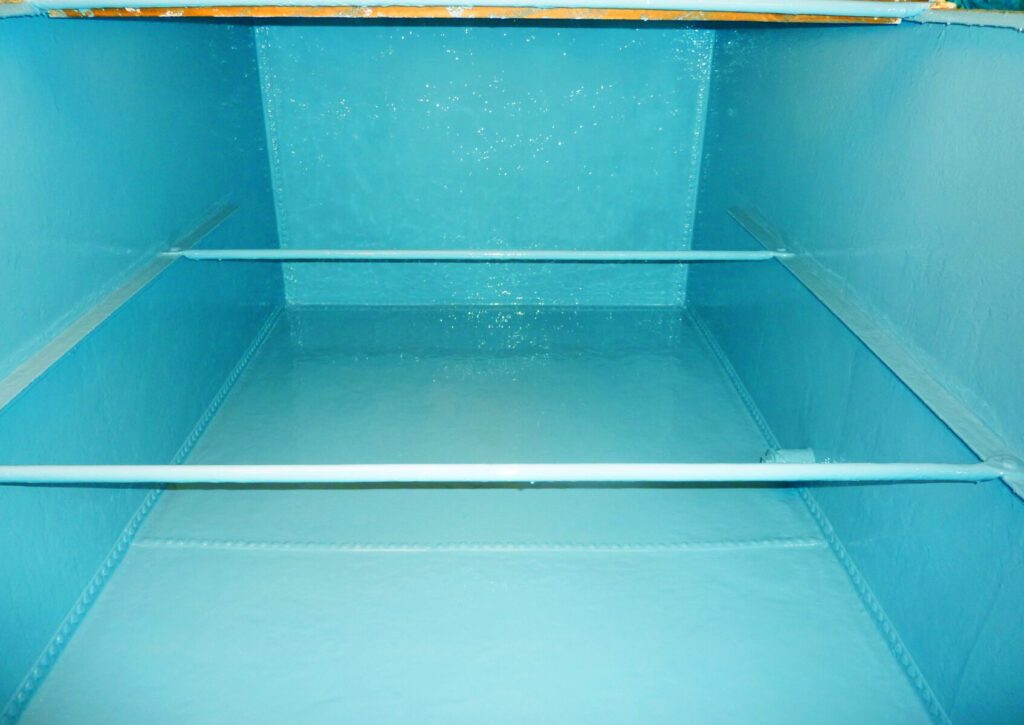 Complete installation
---
The Results
We used our potable water tank lining system, which avoided the need to weld the damaged tank sections. Each tank was completed in the anticipated three working days allowed for the project.
This swift installation also prevented downtime and we completed the work on time, within budget and without disruption to the occupants. Ten hours after the installation of our tank lining system, it was possible to refill the tanks with water. These combined works will extend the practical working life of the tanks by another twenty years.